Original article by Taylah Fellows in Courier Mail 07/02/2023
The latest rate rise is putting yet more strain on already stretched household budgets. But there's one thing homeowners can do now to avoid even more mortgage pain.
A new survey has found just one in three Australian's tried to negotiate a lower mortgage rate during 2022, as the Reserve Bank announced its ninth consecutive rate hike on Tuesday this week.
According to Compare the Market data, 'Zoomers' – or Generation Z – and Millenials were the most likely generationst to try to secure lower rates last year, followed by Generation X.
It comes after the RBA again lifted the cash rate to 3.35 per cent on Tuesday in an attempt to control the country's high inflation.
But throughout the constant rate hikes, it was Millenials aged between 25 and 34 years who were found to be the best negotiators with more than 77 per cent succeeding in lowering their mortgage rates.
Compare the Market general manager of money, Stephen Zeller, urged households with expiring locked-in rates to kickstart negotiations with their lender as soon as possible, or face a minimum increase of at least 40 per cent to their repayments when the fixed rate expires.
"The worst that can appen is that you try and miss out, so you may as well give it a crack and see," he said.
"Besides, the odds are in your favour, there's only a 30 per cent fail rate according to our research."
"If you're complacent and don't ask, or you don't shop around for a better rate, you're really doing yourself a disservice and will likely end up wasting thousands of dollars in extra interest over the life of your loan."
When Timothy and Paige Dippl bought their unit in Albion in Brisbane's northeast in 2016, they were placed on a variable rate, but after talking to friends, decided to look into securing a fixed rate.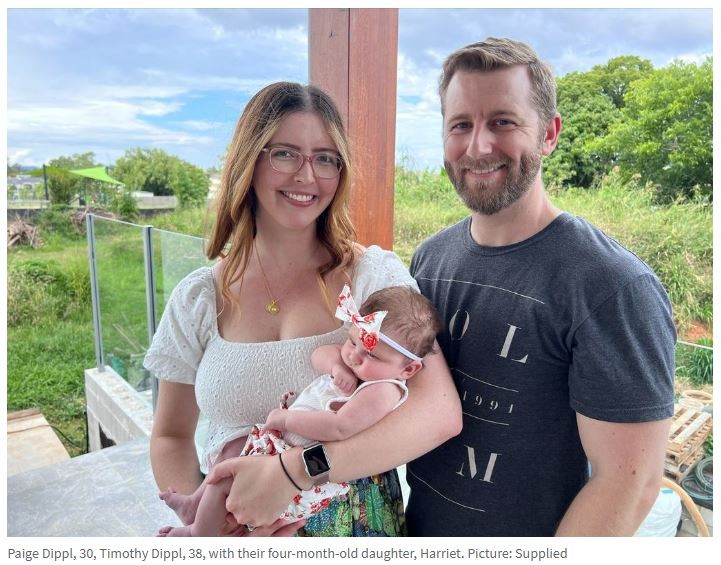 "That variable rate I think was about 3.4 per cent before we locked in. We actually refinanced from our old bank to our new one, Bank of Queensland," Mr Dippl said.
"That fixed rate was 1.99 per cent fixed for four years."
"The bank basically broke it down in terms of how much we're going to save based on current interest rates at the time over four years, which was about $17,000 interest."
"Obviously, notwithstanding the fact that interest rates are now going up and up, that number would be much higher."
Mr Dippl, 38, reminded fellow Queenslanders that "Banks were still businesses" and new customers could still cut a good deal.
"I think consumers do still have a bit of sway, especially if you're not afraid to walk away from what might not be the best deal for you," he said.
"We went from one of the big fours and were not afriad to go to one of, I guess, the smaller banks because they were ultimately a better fir for us.
"Not whenever we see interest rates go up, we appreciate that a lot of people are doing it tough, but it's kind of reinforced the fact that hey, we actually made a pretty solid financial decision by fixing it when we did."
The RBA's latest hike saw interest rates lift to a 10.5 year high, with the rate cycle labelled as one of the most "aggressive" hike series in history.