Treating your home like a long-term commitment can sometimes seem like a forgotten art. With so many trends and new things and styles that demand all of your attention right now, it can be difficult to think 10, 20, 30 years down the track.
But the reality is that there are plenty of simple and fun ways to improve your home's functionality, beauty and longevity.
Simon Clark, one of the founders of Sustainable Homes Melbourne is very passionate about this idea. "Any work that you do, you want it to last as long as it can. For every economical and sustainability reason you could imagine", Mr Clark says.
It's more than not having handy carpentry skills, or gardening skills, Mr Clark argues. "What I see is people don't actively operate a home anymore." Mr Clark is a big advocate for people getting more in tune and aware of the way their house functions and making moves to improve it.
These improvements come with time, but are often very simple things that can be achieved on the weekend, can be worked towards over time, or some things that just require a couple of minutes every day.
Install Quality Blinds and Curtains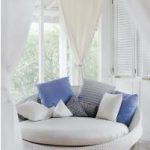 Blinds and curtains are incredible insulators for your home. The simple act of closing curtains during the heat of the day and opening them at ight can improve your home's energy optimisation tenfold. No matter your location, we need to be thinking about how to keep our homes cool or warm without breaking the bank.
"The big one is curtains and blinds – windows are never going to be as good as a wall at keeping the heat outside and the cool inside or visa versa." Mr Clark says.
Picking out curtains of blinds that suit your home and your climate is quite a fun job to do. Consider the design and architectural elements of your home and find pieces that would fit it seamlessly.
Paint A Wall or Two
We all know how a lick of paint can make a huge difference. Whether you are just wanting to refresh a space or introduce a bold colour statement, painting a wall or two is actually very simple.
The key thing to remember with painting is to do the prep work right. Tape off your wall correctly, secure your drop sheet, and invest in the right wall paints and high quality rollers and brushes. Once this is done, the rest is pretty simple, just get painting.
Insulate!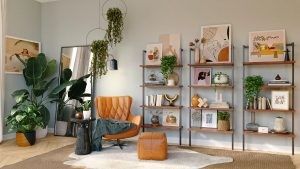 In order to get your home completely optimised, insulation is a must. This can come easily if you are building your home from scratch, but if you have moved into a ready built house this can be more difficult.
"Insulating under your floor can improve a home's performance by 20 per cent," Mr Clark notes.
It is important to make sure that your insulation job is done well, so this might be more of a long-term plan. In the meantime, you can look in to other ways to insulate your home.
Curtains and blinds have always offered great insulation as we have already noted. But rugs, blankets and proper sealing are also ways in which you can improve your home's ability to regulate temperature.
Take a walk around your home and look for areas that may need a little extra TLC; cracks in the floors, windows that don't quite close, doors with no seals etc.
Make Your Home A Place You Enjoy Being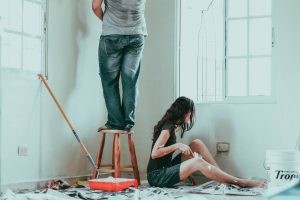 You are in your home for a lifetime, so making sure your home is a place that you want to be is vital to the longevity of your property.
Invest in a drill and hang art and shelves, decorate spaces with intention, and make sure your home is as comfortable as possible.
"Just make your home a place that you'd love to be – the more you can do that, it'll improve your life, improve your relationships and improve the value of your home," Mr Clark says.
So have fun with it and make your home uniquely yours.
A Home For Your Future
While trends can be fun, and makeovers can be satisfying, it is most important that your house is future proof.
"If you are planning to live in your home for 10 years, 20 years, or to retire there, you need to be thinking ahead. Make a wish list of the things you want in your home and take your time to do things properly," Mr Clark says.
These are just some small ways you can start actively improving your home's functionality, beauty, and efficiency, and the more you keep this in mind, the longer your home will serve you.